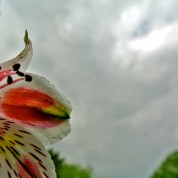 The other night I wrote in the last few pages of my journal. Like always, I went through and re-read all that God spoke to my heart over the past few months.  As I read what God ministered to my heart; my path became clear once more. I was reminded of His specific prayer directives He gave me for ministry.
Much of this would have slipped through the cracks had I not written it down and re-read it and prayed it through.
It makes me wonder how much of what God speaks into our lives we miss or forget. We must take Him seriously and pray over everything the Lord speaks to into our hearts until we see it come to pass in our lives.
It doesn't matter how spiritual we think we are, when busyness or trials come into our lives, we can lose sight of what God speaks to our heart.
God knows the future, so take Him seriously! He does not speak without a purpose; He has a plan mapped out for you. When He gives you something prophetically or gives you direction, pray it through and do not let it go until you see it come to pass. When God gives a word, it comes with all the power to fulfill it, but we must pray it through. He is dropping the seed of His word into our hearts and it is filled with His DNA. It is full of His life. It is full of His creative force.
We have an adversary whose intent is to steal this seed. So we must protect it!
"Now the parable is this: The seed is the word of God. Those by the wayside are the ones who hear; then the devil comes and takes away the word out of their hearts, lest they should believe and be saved. But the ones on the rock are those who, when they hear, receive the word with joy; and these have no root, who believe for a while and in time of temptation fall away. Now the ones that fell among thorns are those who, when they have heard, go out and are choked with cares, riches, and pleasures of life, and bring no fruit to maturity. But the ones that fell on the good ground are those who, having heard the word with a noble and good heart, keep it and bear fruit with patience." Luke 8:11-15 NKJV
Have you ever experienced this?  Has God given you a revelation and then you were immediately thrown into trials and became overwhelmed forgetting what He revealed to your heart?
Let's not be ignorant of Satan's devices any longer. Journaling and praying over the seed of God's Word, will keep it before our heart until it takes root and grows into fruit.
How does this happen? When you write what you sense God speaking to you in your journal, highlight it so you can go back and find it readily. Be committed to re-read and pray over what you have highlighted until you see a change. This will help you to keep His word before your eyes. This will help you to stay on the same page of what God is trying to do in your life.
Then wait on God and seek guidance from the Bible. Depending on what it is, wait for confirmation. If you are not a mature Christian, share it with a mature Christian.  Expect God to move on your behalf! Expecting is an important ingredient to receiving!
If it is a word of correction, write it down, surrender and pray it through. Re-read God's word to you and continue to surrender until you sense a heart change. God is continually changing our hearts into the likeness of Christ.
Don't let the word of God fall to the ground without producing a harvest in your life.
Write it out, pray over it, wait on God and expect a harvest!
XOXO Debra
Read More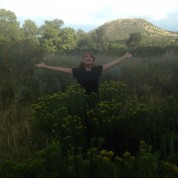 What Are You Expecting?
…defeat?
…failure?
…poverty?
…sickness to return?
…children to go deeper into sin?
…your spouse to have an affair or be in bondage to pornography?
Are you expecting the worst?
Or are you expecting God to fulfill His promise to you?
Check your heart.
… if you discover the weed of doubt and negativity, pull it out through repentance.
"Plow up the hard ground of your hearts! Do not waste your good seed among thorns. Jer. 4:3 (NLT)
Start EXPECTING …
…victory.
…success.
…health.
…household salvation.
…a committed spouse.
…bondages to be broken.
…your needs met.
…blessings to chase after you.
Expect God's Answer!
Death and life are in the power of the tongue… Proverbs 18:21
CHOOSE LIFE.
SPEAK LIFE.
Replace the weeds of doubt and negativity with a promise from God's Word.
Decree and Declare God's Word rather than your circumstances. Expect God to fulfill His Word and watch to see what He will do!
Psalm 112 describes the person who fears God and puts His trust in Him.
Such a man will not be overthrown by evil circumstances. God's constant care of him will make a deep impression on all who see it. He does not fear bad news, nor live in dread of what may happen. For he is settled in his mind that Jehovah will take care of him. Psalm 112: 6,7 (TLB)
TODAY – settle it in your mind that Jehovah WILL take care of you. Resolve in your heart to trust in the Eternal One and EXPECT to see your enemies (Satan) defeated in your life!
Their hearts are confident and they are fearless, for they expect to see their enemies defeated. Psalm 112:8 (VOICE)
WHY?
…because they have resolved to trust in the Eternal! Psalm 112:7 (VOICE)
RESOLVE in your heart to TRUST God and EXPECT Him to do what He said He would do. Believe God – Trust Him!
love, Debra
Read More