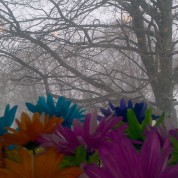 Because I believe in the Lord Jesus Christ, I declare that I and my household are saved! Acts 16:31
Lord, I thank You that You will deliver the one for whom I intercede that is not innocent. Yes, ________will be delivered through the cleanness of my hands. Job 22:30
You said in Isaiah 49:24 that even though ________ has become prey to the mighty or has been taken captive lawfully, she/he shall be delivered. For You will contend with those that contend with me, and You will save my children.
You have promised to pour Your Spirit upon my seed and Your blessings upon my offspring. Is 44:3 You will pour water upon them and floods upon the dry ground of their hearts because she/he is spiritually thirsty.
The seed of the righteous shall be delivered. Pr 11:21 Deliver _______from the snare of the trapper. Ps 91:31
I pray that ________ will come to her/his senses and escape from the trap of the devil, who has taken them captive to do his will. 2 Tim 2:26
In Jesus' Name. Amen.
*Please note these are not direct "quotes," but prayers based on God's precious Word.
Find more scriptures to pray in our "Mud on My Knees" prayer journal.