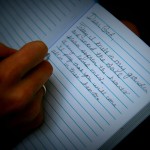 In this workshop, you'll develop an intimacy with God you've longed for and gain wisdom and insight about your life. Learn how to cultivate your heart, release stress and anxiety and increase focus. Best of all, become the woman God intended you to be!
Don't miss a beat of what God is doing in your life. Discover His fingerprint in your soul through this life changing workshop and come anticipating an encounter with God.
GOD made my life complete when I placed all the pieces before him … Psalm 18:20 MSG
God hasn't commanded us to journal, but if you look closely you will find journlaing modeled throughout the scriptures. Bring the pages of your life before God and allow Him to fill in the blanks! You will come away with a renewed faith, a deeper walk with God and insight into who you are. God desires an intimate relationship with you and He's constantly writing on the tablet of your heart. Are you listening?
"You show that you are a letter from Christ … written not with ink but with the Spirit of the living God, not on tablets of stone but on tablets of human hearts" 2 Corinthians 3:3.

Cultivate Your Heart and Your Relationship with God – The WRITE Way!
Is Journaling Biblical?
Experience Breakthroughs as You Wash Your Heart with the Water of God's Word
Explore and Learn from Habakkuk & King David's Journaling Styles
Gain Tools, Tips, Prompts & Journaling Samples
Overcome Journaling Obstacles
Cultivate Intimacy with God as You Learn How to Hear & Recognize God's Voice
Recognize God's Fingerprints in Your Soul & Join Him in What He is Doing
Experience Accelerated Emotional and Spiritual Growth
Learn How to Keep A Destiny Journal
Proven Journaling Techniques                                                                                                                 
A note from Coach Debra …
Hi everyone, a few years ago, after one of my Journaling Workshops a lady approached me.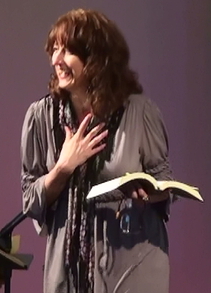 She said, "when I read in the brochure that you were speaking on Journaling, I wondered what in the world you could talk about for an hour – when it came to keeping a diary. But after hearing you speak, I want my whole church to hear this message. Everyone needs to hear this!"
What others are saying about our workshops …

"It is 5 AM and I am reveling in the goodness of our Lord and starting to process all the information from yesterday. Thank you for coming, for your transparency, for your vulnerability, for allowing the Holy Sprit to flow and speak through you. You touched many, many hearts–in ways you will never know. Yours is a much-needed ministry for women of all faith walks, and I pray that doors will be opened to you in many places. Thank you again. We were blessed with a "day to remember." –Jeannie K, Green Bay, WI

" What a wonderful seminar! I look forward to future books and tapes to add to my library as reference. I want to read and hear the materials over and over again. It's added a new depth and focus to my journaling and prayer life." –Cindy B, Green Bay, WI

"What a special day! Thank you so much for coming and sharing your messages with us. I will pray for you and your ministry as you continue to bless those you minister to. I was especially blessed by the journaling portion and learned a lot." –Lori H, Green Bay, WI

"Praise God for this ministry! God is using these women in a powerful way. I have been inspired to intensify my walk with the Lord. I vow to walk with Jesus and claim His promises that are already mine, through journaling, prayer and searching the scriptures continuously!" –Cindy T, Green Bay, WI

"This is by far the best seminar I have attended. All 3 of you ladies are so God centered and filled with the Sprit of truth and conviction. Thank you from the bottom of my heart." –Francine M, Green Bay, WI

"You have been an inspiration. I can't wait to see you in Oconomowoc! Your resources in the folder are excellent and subtle reminders of our Master Gardener. The journaling exercises really made an impact. I am beginning to "hear". Thank you for sharing." –Lois, LaCrosse, WI

"I just want to thank you for being in Oconomowoc this past week-end. I was so blessed by your teachings. I would really like to hear more on journaling, and how to hear from God. Last year in Oshkosh, your teachings literally helped my daughter to be intimate with God and changed her life. Thank You." –Linda W, Oconomowoc, WI
This Journaling program, is a unique Journaling experience, packed with powerful, teaching, techniques, and assessments. I have a feeling that once you experience God for yourself the WRITE way, you'll return again and again! This program will take you step by step on a path to seeking God in a new way, as you learn to cultivate a soft heart toward Him, through journal writing. I hope you will join me ~ Coach Debra Bosacki (CLL)
Get fresh direction and insight into your life
Get unstuck as you learn to work through unhealthy emotions
Build your faith as you experience God
Discover your strengths and weaknesses
Set spiritual goals
Learn techniques that you can use for the rest of your life
If you are ready to grow in your walk with God and become who He created you to be, then this program is for you!
Schedule Your Journaling Retreat Today!
Seminar Topics:
• Knowing God
• Hearing God
• Journaling Skills
• Benefits and Obstacles
• Journaling Your Destiny … and more.
Download the Write Way to Knowing God Flyer here. Write Way To Knowing God

Need a downloadable PDF to share? Send us a note and we send it to you via email.
Contact Debra to Invite Her to Your Event.