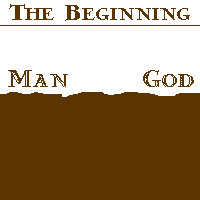 God loves you and wants an intimate relationship with you. The Bible has mapped out the way to know Him.
Apostle Paul said,
[For my determined purpose is] that I may know Him [that I may progressively become more deeply and intimately acquainted with Him, perceiving and recognizing and understanding the wonders of His Person more strongly and more clearly], and that I may in that same way come to know the power outflowing from His resurrection [which it exerts over believers], and that I may so share His sufferings as to be continually transformed [in spirit into His likeness even] to His death, [in the hope] Philippians 3:10 AMP
You can know God personally! Let's take a closer look at what the Bible says.
God's Word says, for all have sinned and fall short of the glory of God (Romans 3:23)
For the wages of sin is death, (Romans 6:23)
But God demonstrates his own love for us in this: While we were still sinners, Christ died for us. Romans 5:8
That if you confess with your mouth, "Jesus is Lord," and believe in your heart that God raised him from the dead, you will be saved. (Romans 10:9)
For it is by grace you have been saved, through faith –and this not from yourselves, it is the gift of God– not by works, so that no one can boast." (Ephesians 2:8-9)
Whoever believes in the Son has eternal life (John 3:36)
everyone who believes in him receives forgiveness of sins through his name. (Acts 10:43)
He then brought them out and asked, "Sirs, what must I do to be saved?" They replied, "Believe in the Lord Jesus, and you will be saved–you and your household." (Acts 16:30-31)
Believing in Jesus is much more than merely thinking that He exists. Biblical belief is putting your trust in God.
God loves you so much that He's not willing for you to be separated from Him. But sin separates us from God, and because God is also a just God, our sin must be punished.
"For the wages of sin is death, but the free gift of God is eternal life in Christ Jesus our Lord." Romans 6:23
Even though we deserve the punishment of death and separation from Him, God made a way to bring us close to Him. His Son, Jesus Christ, willingly gave His life to take the punishment for our sin even though we deserved it instead of Him. He took the penalty of sin, which is death, and gave His life in exchange for ours. This is called salvation.
"But God demonstrates His own love toward us, in that while we were yet sinners, Christ died for us." Romans 5:8
After Jesus died, He was buried in a tomb. On the third day He arose from the dead by the power of God. Jesus is now seated at the right hand of God far above all rule and authority and power and dominion, and every name that is named (Ephesians 1:20-21). He desires a personal, intimate relationship with you, and offers you the free gift of salvation.
There is nothing you can do to earn this free gift. All of your good deeds could never be enough to earn it. It requires a sinless life and none of us are without sin. Only Jesus lived a sinless life. He alone was worthy to take the punishment for OUR sins. He became the payment that God required. Because of Jesus, this gift is freely given and offered to you, but now you must receive it.
"For by grace you have been saved through faith; and that not of yourselves, it is the gift of God; not as a result of works, that no one should boast." Ephesians 2:8-9
Do you believe that Jesus is the Son of God and that He was raised from the dead? Will you turn from your sin in repentance and embrace the sacrifice of Jesus as payment for your sin? Will you receive Jesus as your Lord and Savior and His free gift of eternal life?
God is offering the gift of salvation to you. If you would like to recieve it, pray with me.
Father, I believe that Jesus is Your Son, and that He died for my sin on the cross and rose from the dead. Forgive me for my sin. I am sorry for going my own way; now I want to go Your way. Come into my heart, Lord Jesus. I surrender my life to you. Amen.
If you believe this in your heart and sincerely prayed this prayer, you have become a child of God. This is the beginning of your new relationship with Him. All your past sins and mistakes are forgiven, no matter how bad they were. The slate has been wiped clean.
If you prayed today for the first time to receive Jesus as your Lord and Savior, I'd love to hear from you so I can pray for you. Just email me at debra@gardenoftheheart.com