Washing With the Word Journal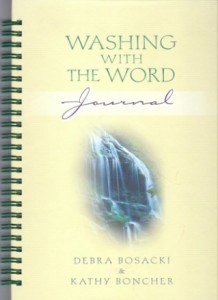 [wpecpp name="Washing Journal" price="14.00″ align="left"]
Contained in one book is everything you need to start journaling now! * Biblical teaching * Helpful instructions * Lined journaling pages * Journaling how tos * An index of categorized scriptures and scripture prayers Featured in hard cover with wire-O binding Reap the benefits of Christian spiritual journaling by learning how to interact with God with Washing With The Word Journal. Featured in hard cover with wire-O binding.
Journal Price: $14.00 USD Includes Shipping
Mud On My Knees Prayer Guide and Journal
Purchase Mud On My Knees on Amazon.
8.5 X 11 – 240 pages – Print Copy $16.97
There is nothing more frustrating than watching your loved ones drift away from God. But there IS hope! Don't give up – there is something that you can do! In this practical, hands-on Guide, author, speaker, Debra Bosacki shares how the Master Gardener revealed the way for her – and YOU – to cultivate the ground of your wayward loved ones' hearts … together with Him in His garden, the garden of the heart.
8.5X11, 240 pages