Cancer – HEALED! My daughters story!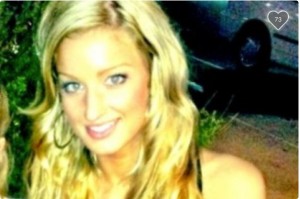 Please Pray For My Precious Daughter! My name is Katie Bosacki, I am 28 years old, on a path to my future of career goals and wanting to find love and have a family with an overwhelming desire to have babies … or so I thought.
2 Weeks ago that stopped quicker than a thought. I am a very health-conscious person. My love of working out and eating healthy, so I thought, was to prevent my body from illness. I went to the ER thinking I had pinched a nerve in my shoulder. As I sat all alone in the examination room for the results of a cat scan the doctor came in and said the word CANCER.
I couldn't seem to catch my breath… I am only 28 years old and somehow those dreams and goals seemed to quickly have been taken from right under me.
I was admitted to the hospital to await the diagnosis; sitting in a hospital waiting for what felt like years, for answers of what my future would hold. I never felt so much fear in my heart stemming from my genetic history. Cancer took both of my grandfathers, my grand mothers, 3 great aunts and a great uncle. It touched my beautiful Aunt Cindy and two years ago my brother was diagnosed with the same cancer I have. My mother and I along with several other family members are positve for the Braca one Gene ( a cancer cell mutation that predispose you to a higher risk of cancer) but I never truly believed it would touch me! So you can see how fear could quickly fill my heart.
My oncologist, from St. Mary's Hospital in Green Bay WI, gave me my final diagnosis. An agressive B Cell nonhodgkins lymphoma with a tumor in my chest the size of a loaf of bread. Because I am at high risk. I was admitted to the hospital to start inpatient chemotherapy. They tell me I will lose my hair within two weeks and I am also at high risk to lose my fertility.
My faith in God is strong and I am believing for healing and a long life, babies and to walk out His purpose for my life. I have never in my life experienced God's Peace the way I feel it right now. God has been making Himself so real to me. I am fighting for my life, trying to stay positive and am asking that you would please say a prayer for me.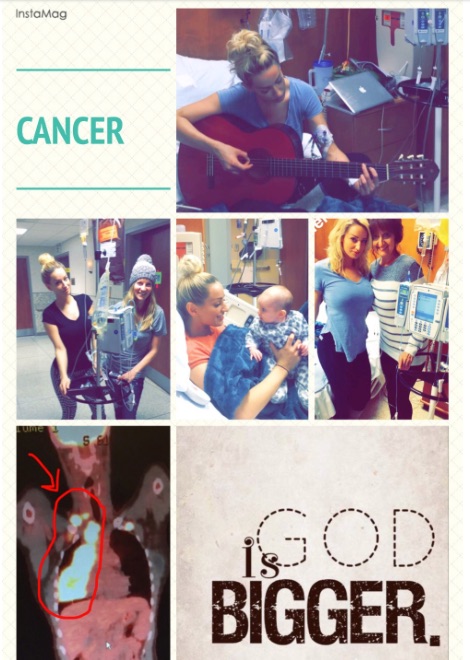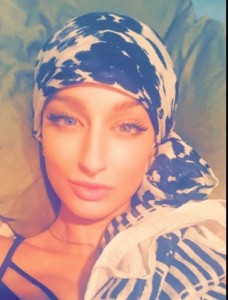 Katie Received Her Miracle! UPDATE FROM KATIE: What an amazing God we serve! I HAD a tumor the size of a loaf of bread. I told my mom I don't know why but I know after the third chemo Gods going to heal me.
I was misdiagnosed with non-hodgkins. Put through a week of 24 hours a day of one of the harshest chemos out there R-CHOP with a kick. When the Drs. diagnosed me correctly with Hodgkins, it was after I already had my first full chemo. This was a hard one for me. I lost my hair in a matter of weeks and had neuropathy because of the misdiagnosis. Now knowing what I really had, I had to start completely over. That first chemo meant nothing at all, but now a more withered body and a bit of a heavy heart. Every 2 chemos is one cycle. I was told I needed 8 total cycles. That's 16 injections of 4 different chemo/poison into my body.
After the first chemo I saw an X-ray when they put my picc line in. I was a little disheartened because the tumor was still so big. My boyfriend said "no Katie, I don't want to hear that." He said "what did God tell you?" I replied "it's just a picture" something for your testimony.
I had another chemo to finish one cycle, 3 chemos total not counting the first.
I went to a healing seminar with my mother, father, and boyfriend. It was about 6-7 hours long. One of the speakers came to me in the bathroom during a break, and said I already talked to your mom and you will be healed today. I said I know I will. And I believed, declared and expected in faith that I would be. I went up to her after for prayer. She prayed over me speaking "the tumor is breaking up, that cancer will no longer be in your body."
The next day I went to the hospital in the worst pain I've ever experienced in my life. They took an X-ray. I was admitted for a few days, then my Oncology Dr. met with me. She looked at that X-ray and told me they couldn't see any sign of a tumor at all. In shock she quickly said, "we will have to do a pet scan because that's what really shows everything…." OUR GOD IS SO BIG!… The size of a loaf of bread. I kneeled down and wept when I got home. I didn't need a pet scan, I knew God had healed me. He came to me just when I felt it was too much for me to carry and took it for me. The day of the pet scan came. My Dr.called me after… "Katie this is phenomenal, there's no hot spots. You are cancer free!" She repeated again how phenomenal it was. She seemed baffled by the results… from the size of the tumor and only having one cycle of chemo… impossible! My mom and I had told her before the pet scan I was prayed over and healed. I don't know if she knew just how BIG OUR GOD IS.
Now the crazy thing, I said I knew God would heal me after my third chemo. And that's when I was healed! I struggled with the size of my tumor, and God told me, "it's just a picture, I give you the results!"
God has held my hand through this whole thing. My God is a faithful God!
O Lord my God, I cried out to you and you Healed me. Psalms 30:2
So family and friends thank you for your prayers, for fasting, for your faith, for fighting with me. I can't explain how much having the love and support has meant to me, beyond words when staring death in the face. God has so much for me. And I am just ready to dive in and do his will. Ive started to write a book. This is not the first time God has saved me!
The doctors insist I do more chemo 2-4 cycles minimally. I have chosen not to continue with chemo. The journey is not over yet. But how blessed am I to already know the ending. Again OUR God is a good and faithful God and if you don't know Him like I do, I pray you open your hearts. Don't miss out on God or what he has in store for your life! God is so good and faithful.
The power of Prayer. -My Miracle~ Cancer Free!